CAISSE REGIONALE D'ASSURANCE MALADIE D'ILE-DE-FRANCE
(CRAM Ile-de-France) www.cramif.fr
(Art. 3)
In order to achieve the objectives described in Article 2 the Section shall take the following measures in particular :

Improvement of occupational safety and health in the construction industry (civil engineering) by means of, for example :

training and continuing education,
public relations work,
educational concepts and training for instructors,
advise for enterprises, institutions and individuals,
development of prevention strategies.

Exchange of information with bodies dealing with social security and publication of this information.
Set up technical committees and working groups.
Organization of international symposia, conferences and seminars, together with international meetings of the technical committees and working groups.
Implementation of surveys and studies.
Promotion of research activities.
Cooperation with other International Sections of the ISSA.
Promotion of the involvement of newly industrialized and third world countries in the work of the Construction Section.
Partenaire International de la Sécurité sociale
ISSA Construction Section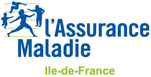 CRAMIF - 17-19 avenue de Flandre - 75954 Paris Cedex 19 Tél. : 01 40 05 32 64 - Fax : 01 40 05 68 98